Abolish the bathroom selfie and stand out from the crowd with eye-catching dating photos that pack a punch!
Fun and eye-catching dating photos
Our dating profile photo shoots take place outdoors as opposed to being studio-based. We find this makes for more colourful and varied dating photos – and it's much more enjoyable for both you and your expert dating photographer.
Consequently, clients tell us that wandering around a beautiful park or bustling city centre helps them to relax and have fun on the shoot. They also like the distraction of people walking by.
How to book your dating photo shoot
Choose which photo shoot works best for you
Pay online (or get in touch if you'd like to have a chat first)
We'll arrange a mutually convenient time, date and location for your dating profile photo shoot
You'll receive your confirmation email detailing everything you need to know
Do I need new dating photos?
Absolutely! The better your photos, the more attention you'll get.
The never ending scroll
Firstly, you're probably spending hours of your busy day scrolling and swiping through lots of potential partners. Remember that others are doing exactly the same, so it's super important you catch their eye and stop them from scrolling.
Catching someone's eye
Secondly, a small proportion of these people will catch your eye. The majority of dating photos you see on your favourite dating app will be dull, boring and simply pass you by – ensure yours pack a punch and gets you noticed. You'll be one step ahead of the dating game!
The real you
Thirdly, and most importantly, show the real you. Having fun and natural dating photos that are an accurate representation of who's actually going to turn up on the date is so important. In other words, ditch the filters – they're so fake! 
Invest in some professionally shot dating photos and start getting more dates.
Dating photo shoot locations
Local to Nottingham or Derby?
We Just Clicked are based in Nottingham and have some incredible locations right on our doorstep, such as, Wollaton Hall and Deer Park or Sneinton Market in Nottingham and Elvaston Counry Park or Sadler Gate in Derby. Go urban, rural or a mix of both! Most clients travel the length and breadth of the country for one of our photo shoot experiences – why not make a day of it and explore our local area.
Most of our Nottingham or Derby clients book a small, medium or large photo shoot.
Want photos in your home town?
More and more clients ask us to travel to their home town to capture their shots in familiar surroundings. We're happy to travel and have photographed in many cities including London, Birmingham, Newcastle, Bristol and even as far as Seville.
Consider our half-day or full-day photo shoot experience if you'd like us to travel to you.
About your dating photo shoot
Prepare for your photo shoot
It's time to raid your wardrobe and find the outfit(s) you'd like to wear for your photo shoot, but, be sure to select clothes that you feel great, yet comfortable in.
During your photo shoot, there will be opportunities to get changed, so, if your chosen dating photography package includes outfit changes, pack a few things in a bag.
Don't forget to iron your clothes!
Pack any accessories or props that you'd like to use during your shoot, for example, hats, glasses or jewellery.
If you have a pet, friend or family member you'd like to bring a long, please do! Not only will you have the opportunity to be photographed together, they'll also act as a distraction from the camera.
If you're planning a haircut, leave a few days for it to settle so it doesn't look too freshly cut for the shoot.
On the day of your photo shoot
It's completely natural to feel a little nervous – but honestly, you'll relax in a flash (no pun intended).
Simply turn up on the day at the agreed time and location!
You'll find a pinned Google Map in your confirmation so you'll know exactly where to go. We'll spend up to the allowed time for your photo shoot wandering, chatting, and having a bit of a giggle and while capturing eye catching shots along the way.
If you've not paid in full already, you have the option to pay your balance in cash at the end of the session or send a bank transfer before the end of the day of your shoot.
After your photo shoot
You have a number of options when it comes to selecting your photos, either:
you select your personal favourites
we select half each
half and half – most clients go for this option
Back in the studio, your photos are shortlisted, shortlisted again and each shot is individually perfected with a spot of post-processing.
Within five working days, you'll be able to download your photos from your own personal online gallery (unless you've purchased same-day service).
You'll receive an email invite when you're brand new dating photos are ready to download.
There will be selection of additional shots to peruse and purchase, if desired. You'll spend a day or two deciding which photos to upload to your favourite dating app and in short, you'll get more profile views and the dates will start rolling in.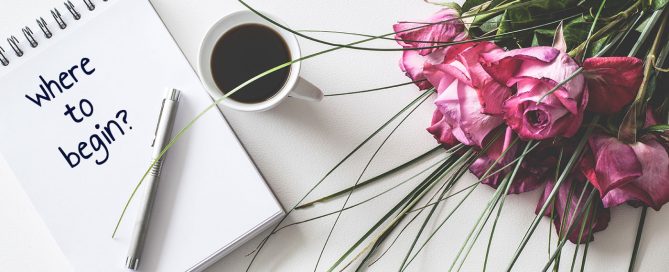 So the time has come. You've decided to start dating. Whether you're new to dating or a dab hand at it, writing your dating profile can be difficult.We hope these tips will help you along the way.Be honest when writing your ...
Read full blog