If you know me, you know I'm not one to brag but when it comes to singles nights, I'm a bit of a dab hand.
Not because I've attended a lot (not in recent years anyway) but because I've now hosted several amazing events and can honestly say, I've nailed it!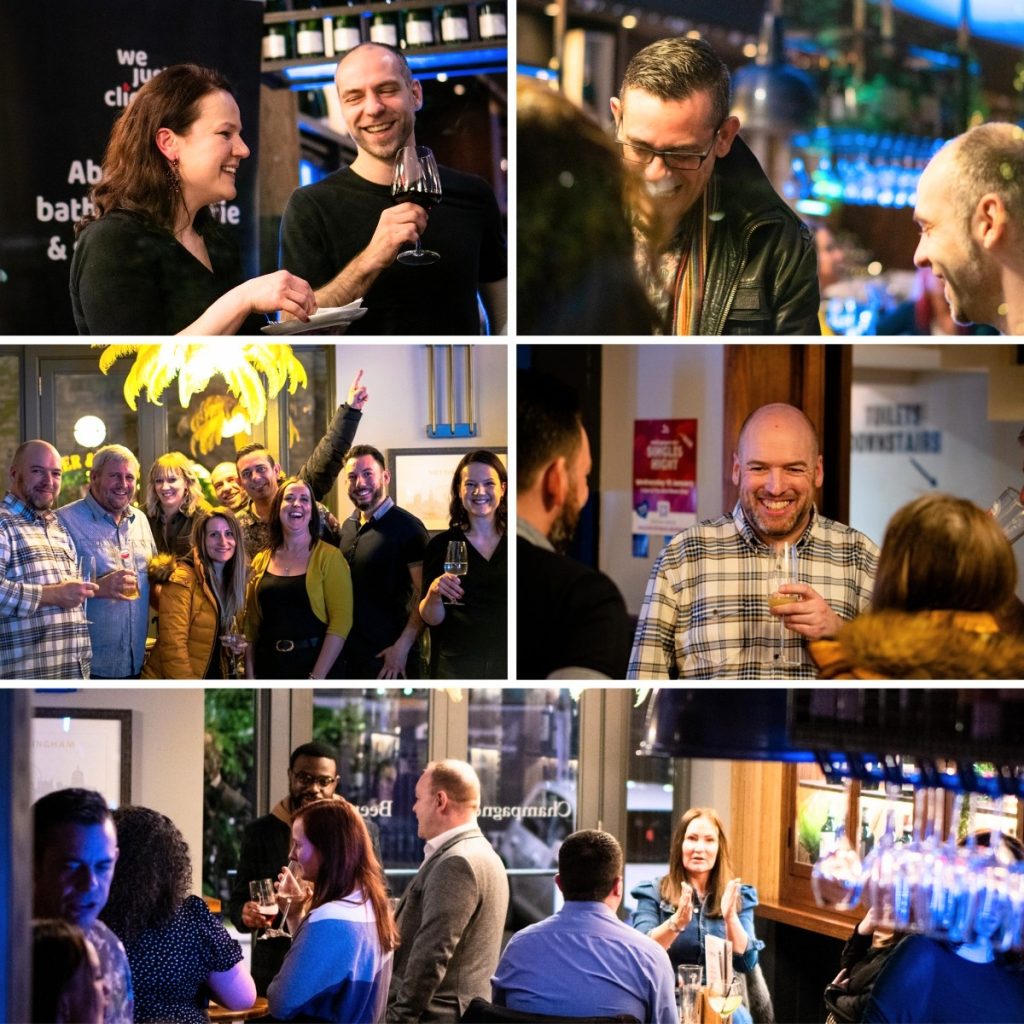 "Single and Mingle nights are such a refreshing change from online dating! Meeting real people that are actually interested in getting to know you, that really want to date! This alongside meeting other singles and becoming friends is an awesome combination…
Over the last year, I have been hosting various types of these
events across Nottinghamshire
and I've picked up a few tips that I thought I would share. So, if you're thinking of coming along to one of my events or any other singles nights, grab a cuppa and enjoy the read.
My 5 top tips for a successful singles night
This is a controversial one because other experts would tell you to do the opposite. I get the attraction. It's a whole lot easier to build yourself up to one of these events if you know you have your wing man/women by your side.
However, I know you. I know what you're going to do. You're going to walk in together, head straight for the bar, look around, have a gossip about those around you and you will not leave each other's side!
Don't deny it. I've seen it happen many times.
Leave your safety blanket behind. Put your big girl/boy pants on, step out of your comfort zone and come alone. You'll thank me for this one!
I'm not saying slap on a ballgown, but I am saying, dress as though you're on a first date. Because ultimately, you are! You're just on multiple first dates at once.
The fact is, it's a confidence boost. You're probably going to feel a little nervous about the event so by taking time to get ready and taking care in what you look like will mean you are going to feel a whole lot more confident by the time you get there.
So, get your glad rags on gorgeous!
3 - Put your listening skills to the test
There is nothing more irritating on a first date than your partner spending the whole evening talking about themselves. Don't be that person.
Be prepared to listen to others. Yes, tell them about yourself but don't let that monopolise the conversation. Be interested, be engaged and be a great listener.
Extra tip – If you're listening well, you can pick up on conversation starters to fill those awkward silences!
Oh – and remember the name of someone you like – at my events I email out to everyone asking if they'd like me to try and connect them with anyone – a name really helps with this.
Before attending a singles night, arm yourself with some great questions to get the conversation flowing. It's inevitable that those first couple of minutes will be testing so be ready to fill the silent moments with interesting questions.
You'll find the conversation will flow easier and the person you are talking to will appreciate the fact you were able to step in and rescue the pair of you.
Don't spend too much of your time with one person. The more people you can speak to, the better.
You may find that you gel with someone in particular and that's fine. But, come back to them later. There's plenty of fish in this pond so don't limit yourself to just the carp!
Be polite and make your excuses. Move on to the next conversation. If there's one time in your life when it's acceptable to move from one date to another, it's at a singles night!
At Single and Mingle, there are often little icebreakers that encourage you to move around, so the hard work is done for you.
Most importantly, come with an open mind and a sense of humour. Dating is supposed to be fun and that's exactly what singles nights are about. Try to relax and enjoy the evening. The worst that can happen is you make some new friends. Not bad for one night out!
Fancy trying a Singles Night?
I host monthly events, some mixed age, and some aimed at specific age ranges.
I highly recommend giving them a go – you never know who you might meet.