Holiday season can be tough when you're single. Especially when you're of a certain age. You dream of sunshine, walks on the beach or maybe a hike up a mountain but the reality is, there's not always an array of people to travel with.
Fear not! Holidays aren't just for loved up couples and families, there is a whole new generation of single people taking to the skies alone. And they are loving it!
Traditionally, July and August is holiday season but as most of you will know, not only do prices get hiked at this time of year but the plane is likely to be filled with excitable kids and stressed out parents. No, no, no. September is where it's at!
Now, I understand if you're sat there thinking that singles holidays are a bit taboo. Maybe you think they are for the retired or the hardened traveller but actually, singles holidays are becoming a bit of a trend for people of all ages.
What are the benefits of travelling alone on a singles holiday?
❤️ You can do what you want, when you want!
When you travel alone, you are not restricted by someone else's wants and needs. There's no arguing about what excursion to go on or whether to sit by the pool or head to the beach; it's all up to you. You can come and go as you please without having to answer to anyone.
A singles holiday will be packed with other singles. What a great way to meet new people, spark up new friendships or dare I say it, maybe find love? Of course, you also have the option of keeping yourself to yourself but it's nice to know that should you want to socialise, you already have something in common with your fellow travellers.
❤️ There's a lot of choice
You can find a holiday that suits your personality. Whether that's sunning yourself on a beach or something a little more adventurous, there are so many options for single travellers.
❤️ It gives you head space
A singles holiday can be the perfect opportunity to just gather your thoughts, allow yourself to enjoy your own company and escape the reality of day-to-day life.
Want to stand out more on dating apps?
If you're serious about online dating and meeting someone special then it's important to create the best first impression.
That's where I come in!
I shoot eye-catching photos to help singles to stand out and get noticed on dating apps.
Ready to stop people in their scroll?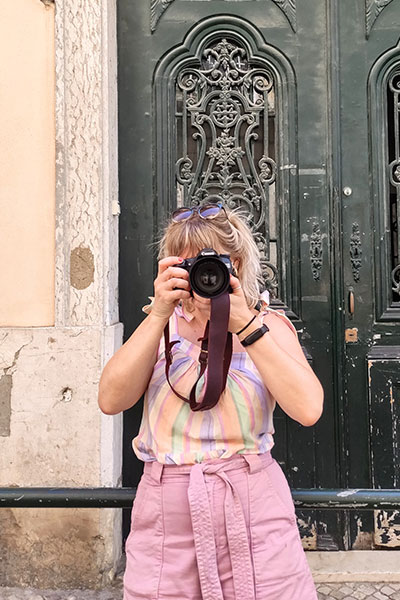 What type of singles holidays are available?
There's a lot to choose from. Here's a few of my favourite options.
This one is for those who want to travel alone but don't always want to be alone. A cultural holiday where you get to combine your passions with your adventurous side.
Whether you love cycling, walking or multi-activity holidays, you will find other single travellers who enjoy the same activities as you.
For those who enjoy certain activities and would like to centre their holiday around that.
For those who just want to relax, enjoy the sunshine, read a book and feel the waves crashing beneath their feet.
There's a lot to choose from. Here's a few of my favourite options.
Whatever your preference, there are a vast array of options out there. There are companies who specialise in single holidays which means you won't always pay a premium for going it alone.
So, open that laptop, start dreaming and most importantly, get booking!
Have fun!